CYNTHIA T. CANEVARO
VICE PRESIDENT, PUBLIC AFFAIRS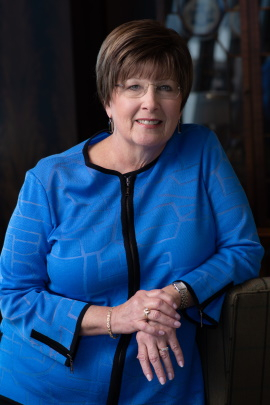 Biography
Cynthia Canevaro manages public affairs for McNair Interests. From 2015 to 2017, she also was Executive Director of The Robert and Janice McNair Foundation. Canevaro joined The McNair Group, which became McNair Interests in 2018, after being tapped to run the FairTax®, a national grassroots nonprofit co-founded by Robert C. McNair, Leo Linbeck Jr. and Jack Trotter.
In 1989, she was recruited by the CEO of EDS Corporation to develop a corporate education outreach program, which was later described as "the most successful community affairs program in the history of the company." During her 18-year career, Canevaro held senior positions in community affairs, human resources, portfolio management, sales support and corporate governance.
In late 2007, Canevaro returned to her hometown of Oklahoma City and was recruited to establish the human resources division by a federal contractor who had been awarded the FAA's largest administrative services contract.
Between 1981 and 1989, Canevaro was appointed by the President of the United States as a Special Assistant to three Cabinet Secretaries and to the Director of the United States Office of Personnel Management in Washington, D.C. and Dallas. She also was named Director of Transportation for the 1981 and 1985 Presidential Inaugural Committees and served as the Scheduling and Advance Director for the 1980 Reagan for President and Reagan-Bush presidential campaigns. Canevaro earned a Bachelor of Science in communications from Oklahoma State University.