LEE NUGENT
VICE PRESIDENT, INFORMATION TECHNOLOGY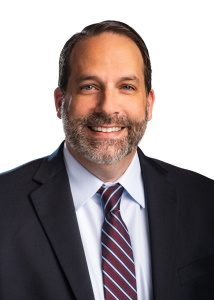 Biography
Lee Nugent oversees all aspects of information technology for McNair Interests.
Throughout his career, Nugent has blended business acumen and technological expertise to bridge the gap between corporate vision and information technology strategy. Prior to joining McNair Interests in May 2019, Nugent was Director of Information Technology at Tellepsen, where he spearheaded IT strategy development, systems standardization and the emerging technology solution implementation, and implemented initiatives to optimize efficiency, productivity and cost control. Nugent served in a similar capacity at Cathexis Oil & Gas, where he managed core infrastructure from concept to completion utilizing information management systems best practices and enabling rapid company growth. Earlier in his career, Nugent held a dual position at Kuraray America, Inc. as Senior Manager of Information Technology and Controller of Trading Business Unit.
He is a member of the Houston CIO Leadership Association, the Society of Information Management and former three-year committee member of the AGC Technology Conference. Nugent earned a Bachelor of Science in computer engineering from University of Houston and has completed a wide range of professional development courses.