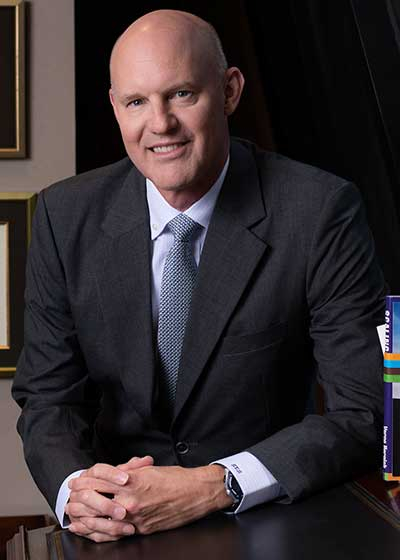 For 24 years, Scott Schwinger has led companies owned directly or indirectly by Robert C. McNair, including serving as President of Palmetto Partners Ltd., RCM Financial Services, L.P. and Palmetto Trust Company.
Previously Schwinger was Senior Vice President and Chief Financial Officer of the Houston Texans and Vice President of Cogen Technologies. In 2010, he was named President of The McNair Group, which became McNair Interests in 2018, where he oversees all public and private investments, project development, deal structuring, financial reporting, budgeting, treasury, risk management, management information systems, and debt and equity financing.
In 1998, Schwinger provided the financial analysis that helped bring professional football back to Houston. After the NFL awarded Robert C. McNair the Houston Texans franchise in 1999, he successfully coordinated and structured debt financings totaling $675 million, one of the largest financing series for a professional sports team to date.
He is active in various community and charitable organizations, including serving on the Boards of Directors of the Make-A-Wish Foundation's Texas Gulf Coast and Louisiana chapter, Salient Partners Fund and Nine Energy Service. He is a member of the Young Presidents' Organization (YPO).
Schwinger earned his Bachelor of Arts degree in mathematics from Vanderbilt University followed by a Master of Business Administration degree from The University of Texas at Austin.