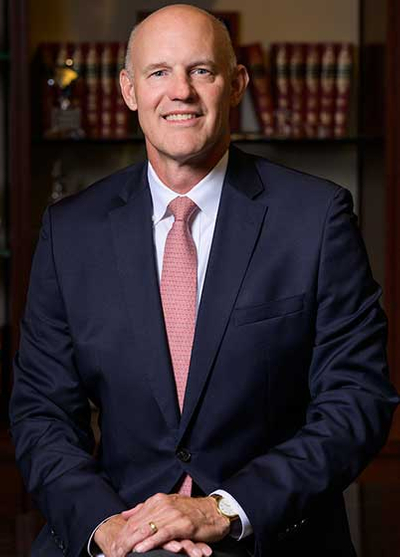 Scott Schwinger has served as president of McNair Interests since 2005. In this role, Schwinger oversees the various business interests and investments of the company including general management, real estate, hospitality, recreation, life sciences and private equity.
His tenure with McNair began in 1994 as a financial analyst. In 1998, alongside the late Robert C. McNair, Schwinger provided the financial analysis that helped bring professional football back to Houston. As senior vice president and CFO of the Houston Texans for over 15 years, he coordinated and structured debt financings totaling $675 million, one of the largest financing series for a professional sports team at the time and helped to build one of the most profitable sports franchises in the world.
At McNair Interests, Schwinger endeavors to uphold the mission of the company to drive innovation that generates value and has a measurable impact on the community.
He has served or is currently serving on the boards of Nine Energy Services and Salient Partners Fund, and various charitable and community boards including Make-A-Wish Foundation's Texas Gulf Coast and Louisiana Chapter, YES College Preparatory School, Second Baptist School Parent's Association and Houston's Men of Distinction. He is a member of the Young Presidents' Organization (YPO).
Schwinger earned his Bachelor of Arts degree in mathematics from Vanderbilt University followed by a Master of Business Administration degree from The University of Texas at Austin.