ROBERT J. LICATO
Senior Vice President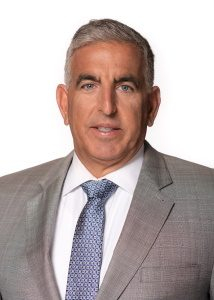 Biography
Bob Licato directs due diligence, development and economic viability analysis for private investments at McNair Interests and is Operations Manager for real estate and energy projects.
Licato began his leadership development skills at Consolidated Edison, Inc. in New York, where he completed a three-year management training program and advanced rapidly over the next five years from Operations Supervisor to Chemical and Performance Supervisor and then Plant Field Engineer.
He joined Robert C. McNair's cogeneration giant, Cogen Technologies, in 1992 and progressed from Plant Manager to Operations Project Manager and subsequently Director of Operations and Support. After Cogen Technologies sold its New Jersey portfolio in 1999, Licato was named Vice President of Operations and later President and Chief Operating Officer for East Coast Power, LLC. During his tenure at East Coast Power, he assumed responsibility for a $1.2 billion company with 30 employees and 100 contract operations and maintenance employees across five locations. Licato left East Coast Power to oversee power assets at Goldman Sachs, and then returned to The McNair Group in 2004. Licato earned a Bachelor of Science in marine engineering from the United States Merchant Marine Academy.